Anchorage and Eagle River's Premiere Greenhouse and Nursery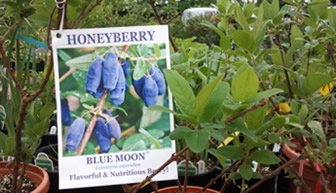 Edible Exotic Plants
We are known throughout Alaska for our edible exotics. We have pineapple and coffee plants, fig, olive, and banana trees, tea bushes, grape vines, and many more unique items that only we sell.
Have a look at our exotic plant page here.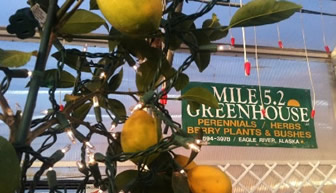 Lemon Trees!
Awake to the smell of lemon blossoms in your own home. Watch and wonder as the flowers turn into fruit. Meyer Lemon Trees will flower or fruit year round. Our Lemon Trees are fascinating to grow. With a few simple instructions, the trees are also easy to care for.
Have a look at our Lemon Tree page here.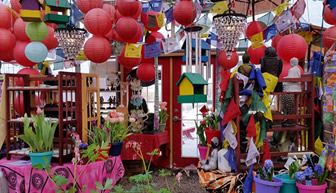 Visit Our Gift Shop
We're much more than an Alaska Greenhouse. We carry a unique and unusual selection of thoughtful gifts from around the world. We continually add surprising new gifts to our store. Lemon tree lights, chocolates, baskets, soap, jewelry, garden Buddhas, and many other exotic gifts found nowhere else in Alaska. Our shopping environment is warm and humid year-round with pleasant smells wafting through the air.