We have 25 varieties of fresh potted herbs and more than 75 varieties of second year hardy perennials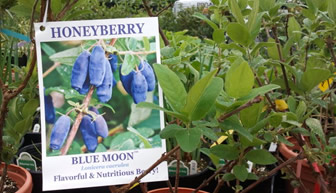 Edible Exotic Plants
We are known throughout Alaska for our edible exotics. We have pineapple and coffee plants, fig, olive, and banana trees, tea bushes, grape vines, and many more unique items that only we sell. Have a look at our exotic plant page here.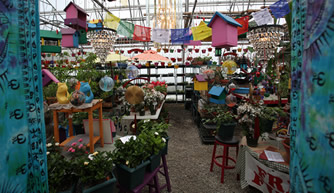 Our Gift Shop
We carry gifts and gourmet foods from around the world. Our gifts are truly unusual and won't be found elsewhere. Our shopping environment is warm and humid year-round with pleasant smells wafting through the air.
Have a look at some of our gift shop items here.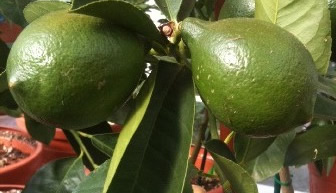 Lemon and Lime Trees
We have over 20 varieties of Dwarf citrus trees available. Dwarf citrus trees grow well indoors and produce fruit year round.
Visit our lemon and lime tree page here.