Trying to find a great gift? Ever thought of a Lemon Tree? We have them arriving weekly.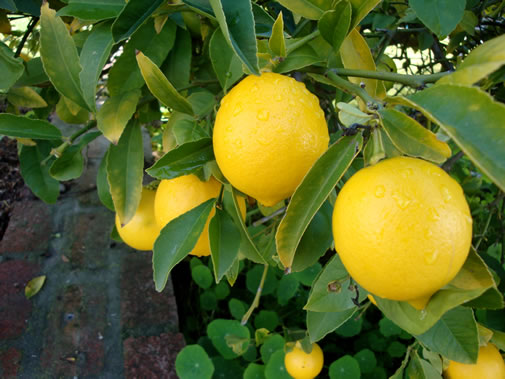 At Mile 5.2 Greenhouse and Gift Shop we offer the best selection of Dwarf Citrus Trees in the Anchorage, Eagle River and Palmer / Wasilla area. The trees are dwarf size but the fruit is full size making a perfect addition to any home or office. Awake to the smell of lemon blossoms in your own home. Watch and wonder as the flowers turn into fruit.
Meyer Lemon Trees will flower or fruit year round. Our Lemon Trees are fascinating to grow. With a few simple instructions, the trees are also easy to care for. Take the tree home to enjoy and leave it in the pot as it was purchased for two years. Citrus trees like to be slightly root bound and it's important to know that they like to be grown on the dry side.