Hanging Baskets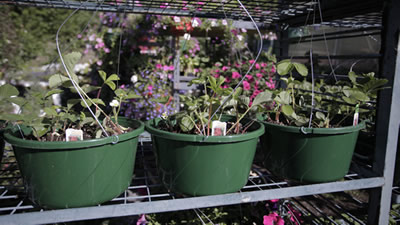 One of the greatest challenges Alaska gardeners face is growing plants in hanging baskets. A plant in a hanging basket dries out on all four sides, as well as from above and from below. Make sure you water them frequently.
A hanging basket can serve a variety of functions, from accenting a front porch to filling an empty wall. No matter what the purpose, they offer an opportunity to play with plant com­binations to create a riot of color. Buying a hanging basket may be just the ticket for expanding your gardening realm. It is also one of the easiest ways to connect your garden with your home.
A favorite practice of hanging-basket devotees this time of year is to plant annuals from six packs. You simply extract the small plants from their plastic cells and place them cheek-by-jowl in a hanging basket. Trailing annuals such as petunia, impatiens, alyssum and lobelia are eminently suited to this task. Planted now, they will grow out in a riot of color within a few weeks' time. To eliminate worry about fertilization, sprinkle slow-release fertilizer pellets around your young plants. Just be aware that you may have to fertilize one more time over the life of your annuals since the frequent watering that hanging baskets require will dissolve the fertilizer more quickly than if it were being used in an earthbound container.
Baskets We Stock:
Honeoye Berry Plant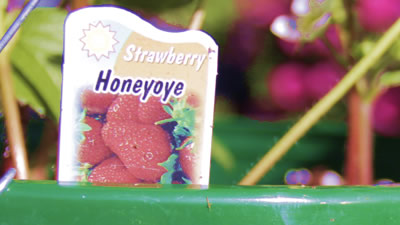 From Nourse: Honeoye strawberry plant is from the Cornell Research Station, Geneva, NY, and has been a top variety for over 20 years. It combines winter hardiness, high productivity, good appearance and color, together with an excellent, firm, large-sized berry. The large berries are easy to pick, and produce high yields over a long fruiting season, making it our most consistent berry producer. Home gardeners will also appreciate its excellent freezing quality. Optimum flavor is produced by growing this variety in medium to light soil. Honeoye is a vigorous plant with no soil-disease resistance.
Begonias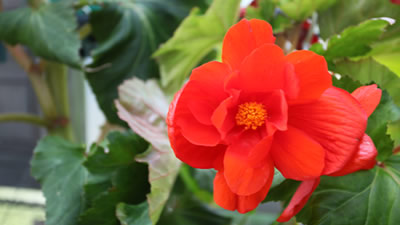 With 1,795 species, the Begonia is the fifth-largest angiosperm genus. The species are terrestrial (sometimes epiphytic) herbs or undershrubs, and occur in subtropical and tropical moist climates, in South and Central America, Africa, and southern Asia.
Watering is important in the care of begonias, as is the right location. Plant wax begonias in a full sun to shaded location. Full sun locations during hot summer days may stress annual begonia plants, making them susceptible to disease. Therefore, in areas where summers are exceptionally hot, plant wax begonias where they will get afternoon shade.
Petunias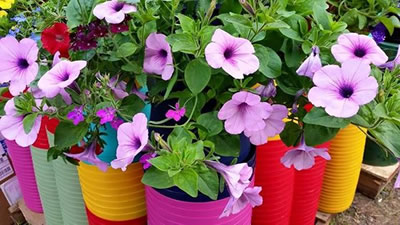 Petunia is genus of 35 species of [1] flowering plants of South American origin, closely related to tobacco, cape gooseberries, tomatoes, deadly nightshades, potatoes and chili peppers in the same family, Solanaceae.
Growing petunias can offer long term color in the summer landscape and brighten dreary borders with lovely pastel colors. Proper petunia care is simple and easy.
Our reputation at Mile 5.2 Greenhouse enables us to stock and supply more plants in more varieties than you can conveniently find anywhere else. (907) 694-3978